Ensure safety & compliance in your pool area with a pool safety inspection
Pool safety certificates are a part of life for you as a pool owner. Whether you're a homeowner and need to renew your pool safety certificate every two years, or a body corporate representative who requires a renewed safety certificate for a shared pool each year — KP Building Approvals can help.
Queensland's legislation mandates that these certificates are renewed regularly to ensure pool safety compliance across the state.
We inspect: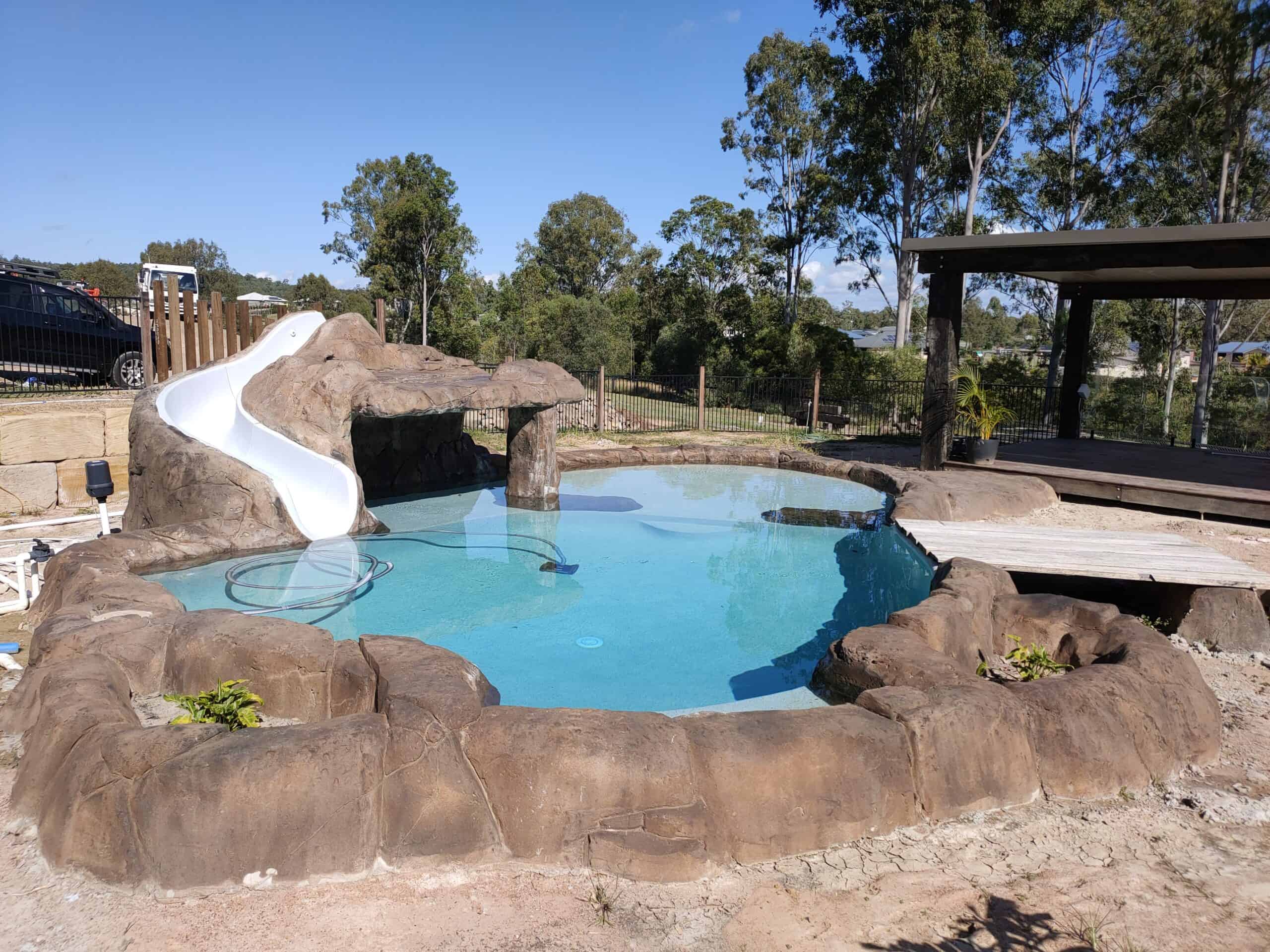 Getting your pool safety inspection with KP Building Approvals is simple
All you need to do is request a free quote to get started. Once you've accepted, the process of getting one of our inspectors out to your home or site is as simple as can be. We'll walk you through the process, whether it's a matter of immediate compliance approval, or if some work is required to get your pool up to code.
We take the stress & hassle out of getting your pool safety inspection
We know that, especially for existing pools, getting your safety certificate renewed can feel like a hassle. Our team makes getting your certificate renewed stress and hassle-free with prompt inspections and a network of construction professionals to draw on if your pool is non-compliant.
What you can expect from us
Wondering what the pool safety inspection process at KP Building Approvals looks like? Let us walk you through our hassle-free and thorough process!
Kick things off by getting in touch with us! Whether you're in Brisbane or the surrounding areas, we're ready to assist you with your pool safety inspection needs. You can request a quote, and we'll get back to you swiftly with all the details.
Step 2: Schedule the Inspection
Once you're all set, we'll work together to find a suitable time for your inspection. We value your time, and our licensed pool safety inspectors are committed to accommodating your schedule.
On the day of your inspection, our friendly and experienced inspector will assess your pool barrier thoroughly to ensure it meets all the necessary safety standards. We'll check the height, strength, and gaps of the barrier and make sure it's secure and compliant.
Step 4: Receive Clear Feedback
After the inspection, we'll provide you with clear, concise feedback on the condition of your pool barrier. If there are any compliance issues, we'll guide you through the necessary adjustments and offer practical solutions.
Step 5: Compliance Certification
Once everything is up to snuff, we'll issue your pool safety certificate! If your pool barrier meets all the requirements, we'll make sure it's registered on the pool safety register without delay.
Step 6: Continuous Support
Even after the inspection, we're here for you! If you have any questions or need advice on maintaining your pool barrier, our team is always ready to assist and provide informative insights.
Understanding Queensland pool safety legislation
Understanding the Queensland legislation on pool safety is crucial for maintaining a secure and compliant swimming environment. In Queensland, it's our collective responsibility to ensure that every swimming pool is compliant with the pool safety standard. These stringent standards are in place to prevent any unfortunate incidents and safeguard everyone, especially young children, from potential pool hazards.
At KP Building Approvals, we pride ourselves on our comprehensive knowledge of these regulations and our meticulous approach to helping you navigate through them. Whether it's an in-depth pool safety inspection or clarifications on pool barriers, our licensed pool safety inspectors are here to offer clarity and ensure adherence to all necessary legislation.
With our inspections in Brisbane and the surrounding areas, we strive to instill a sense of confidence and peace of mind in every pool owner. We firmly believe that understanding and complying with pool safety laws not only enhances safety but also cultivates a stress-free and enjoyable pool experience for everyone. Our friendly and experienced team is always ready to assist you with informative insights, practical solutions, and continuous support to make your pool safety journey as smooth and hassle-free as possible.
Why homeowners & developers choose KP Building Approvals
At KP Building Approvals, we're your trusted pool certifiers with a deep understanding of pool safety laws and standards. Our extensive knowledge ensures your swimming pool area is compliant and safe, letting you relax and enjoy your pool with peace of mind.
We make pool safety inspections a breeze! Our team is committed to delivering a smooth, stress-free experience, guiding you through each step with friendly and clear communication. Whether you're in Brisbane or the surrounding areas, we're here to simplify your compliance journey.
Fast and efficient service
Our modern technology and streamlined processes mean we provide quick turnarounds on our pool safety certificates. We understand time is valuable, so we ensure your pool inspection services are conducted promptly, without compromising on quality or attention to detail.
Comprehensive pool inspection services
From checking your pool safety fence to assessing your pool barrier, we cover all bases during our inspections. We offer a thorough examination of your pool area to ensure it meets the strictest pool safety standards, keeping everyone who uses your pool safe.
Friendly and informative communication
We're not just about pool inspections; we're about building relationships. We keep you in the loop with engaging and hands-on communication, answering all your queries and providing essential insights on maintaining a compliant and secure pool area.
Licensed and experienced inspectors
Our licensed pool safety inspectors bring a wealth of experience to every pool safety inspection. We meticulously evaluate every aspect of your pool barrier and register all compliant pools on the pool safety register, ensuring adherence to all regulatory requirements.
Our frequently asked questions
Get started by requesting a quote. We'll be in touch as soon as we can with a price estimate and will hit the ground running with your project.